5 metaworlds you can explore now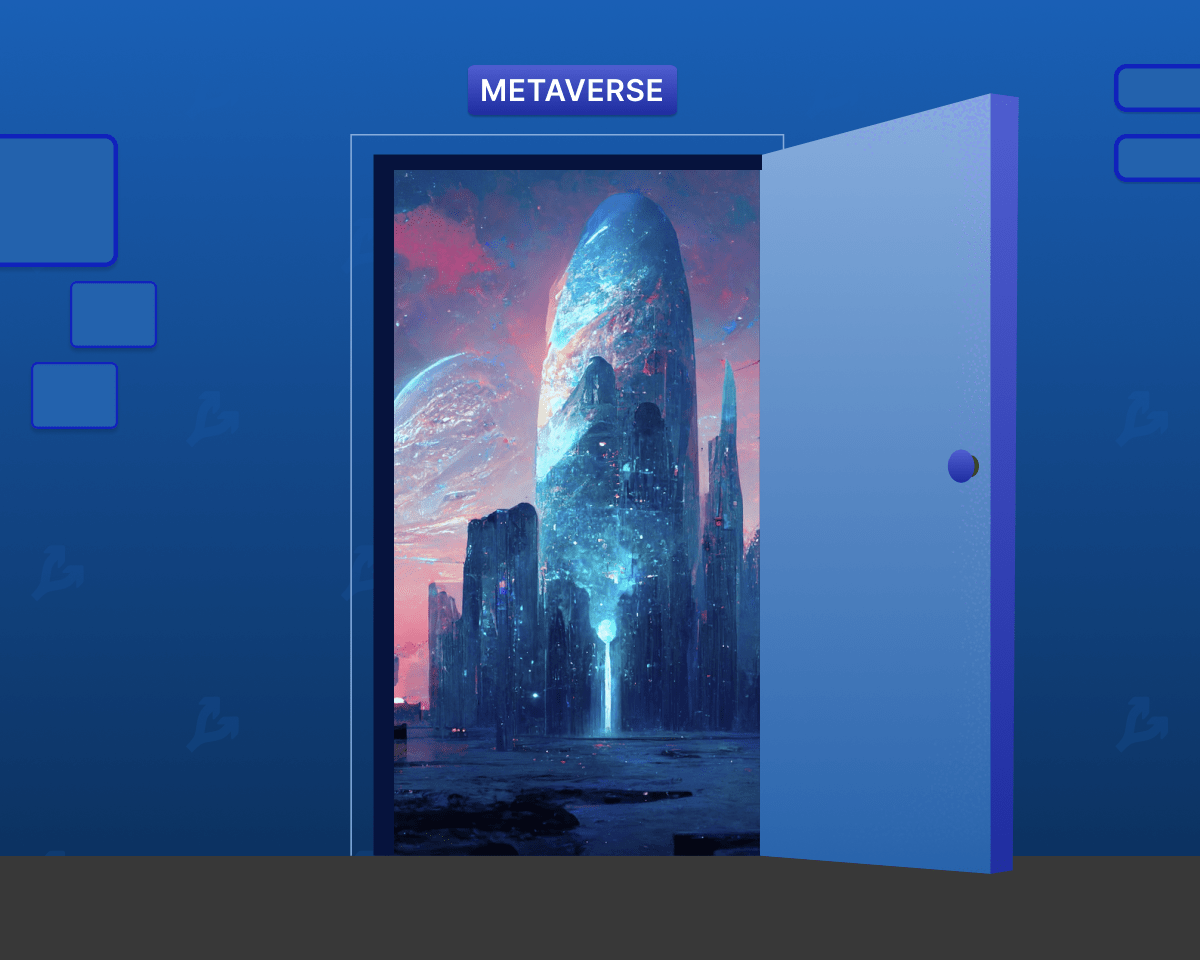 Decentraland is a large-scale project, whose users can trade in plots of land and build different objects on them, literally creating their own micro-worlds with separate rules, tasks and items. Content creators can monetize their creations.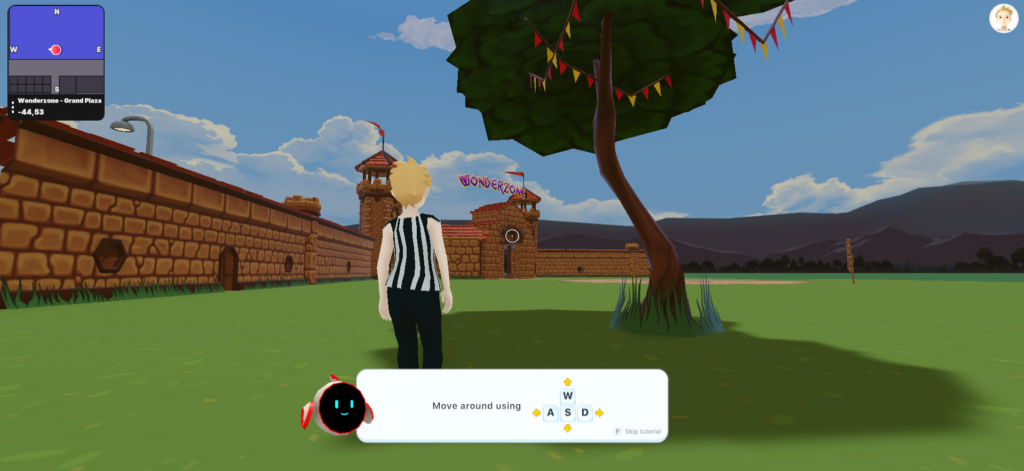 The Decentraland metaworld was launched on the Ethereum blockchain by Argentines Ari Meilich and Esteban Ordano. For now it is only available in a browser. There is a demo version, it works without synchronization with the cryptocurrency wallet. After connecting an avatar window opens, you can customize it to your liking and move around the metacenter. Decentraland really has a lot to do. Avatars can attend NFT shows, compete in races, go to parties, grow their own dragon from an egg, or spend time at a casino.
There are more than 90,000 plots in the system, each in the form of an NFT token LAND (ERC-721). Plots are grouped into districts that vary in size and fill. Each district has its own theme, ranging from gambling to a fashion trend. Districts are run autonomously and have their own rules. A leader or group of leaders is in charge, depending on how the community of plot owners in that district decides. Avatars can move freely through neighborhoods and interact with each other.
With LAND Estates, you can manage multiple neighborhoods, combine them under the same theme, and then create neighborhoods and communities. There is also an Agora system for voting on innovations and events in individual areas, as well as on changes to the entire project.
Decentraland's main token is the cryptocurrency MANA. At the time of publication it is trading at $0.7. With MANA you can sell and exchange your assets, invest in the construction of objects and get income from them, and also vote on the Agora platform.
Axie Infinity
Axie Infinity is a blockchain-based meta-universe powered by the Play-to-Earn model. The project was launched in 2017 by Vietnamese studio Sky Mavis. Axie Infinity is now available on PC (Windows and MacOS) as well as iOS and Android devices. In Russia, you can only play with a VPN. Metaworld runs on an Ethereum sidechain called Ronin.
Axie Infinity gameplay centers on characters named Axie, fully owned by their owner through NFT. They can be bought, grown, pitted against each other in battles, and equipped for them by buying land and other items. Axie characteristics can be enhanced with special "amulets" (Charms).
Each Axie has his own unique set of six body parts. Battles are fought in a card game format, with each pet attacking based on which cards have been chosen. You can create combinations and adjust the damage for your opponent. Users can play in two modes: "Adventure" and "Arena". In the first case, the player explores the game map and fights with NPC, in the second battles with other players chosen at random.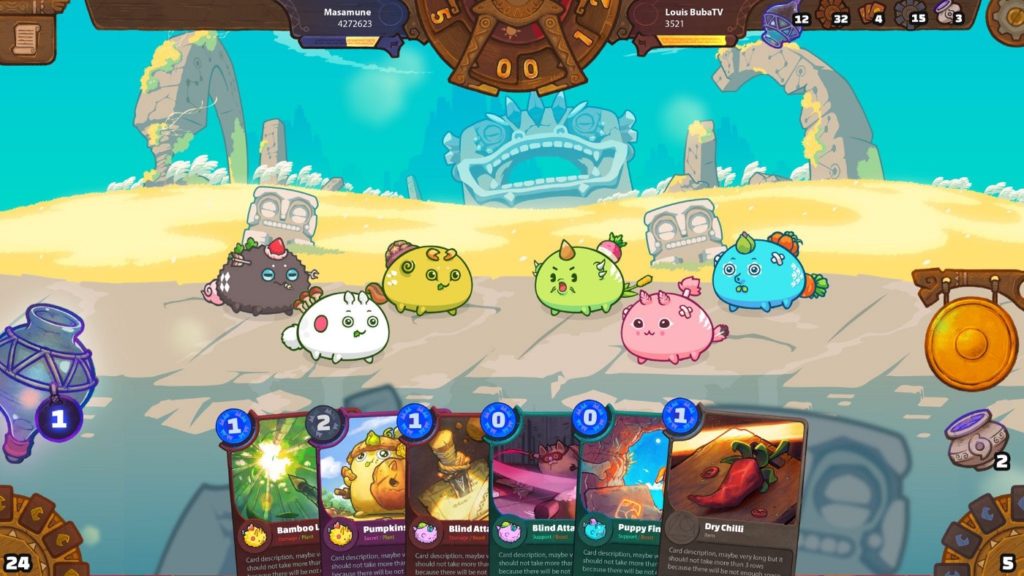 To start playing, you will need a Ronin Wallet cryptocurrency wallet. After that, you need to create an account, get verified and buy three Axies, which is the minimum amount to start with. The smallest value per Axie is 0.002 ETH ($3).
Axie Infinity Shards (AXS) is an ERC-20 token. This is the game's internal currency that users use for all transactions and pet improvements. In addition, AXS has project management functions.
Axie Infinity has another asset, the Smooth Love Potion (SLP), which is earned for completing quests and winning battles. The Ayoken attracts amount of SLP you earn depends on your arena rank and the number of pets you have. The main SLP is payment for raising a new Axe. The higher the level of the creature, the more SLP you need. Some users earn cash by breeding and selling their pets.
Axie Infinity is divided into digital land plots that also exist as NFTs and on which you can build bases with different buildings for the characters.
My Neighbor Alice
My Neighbor Alice meta universe launched by Antler Interactive. The project is called "Animal Crossing in a Blockchain World. Users can create their own islands and build different buildings on them, communicate and interact with neighbors, collect crops and earn income in cryptocurrency by completing missions and competitions. The project should be available on Steam soon.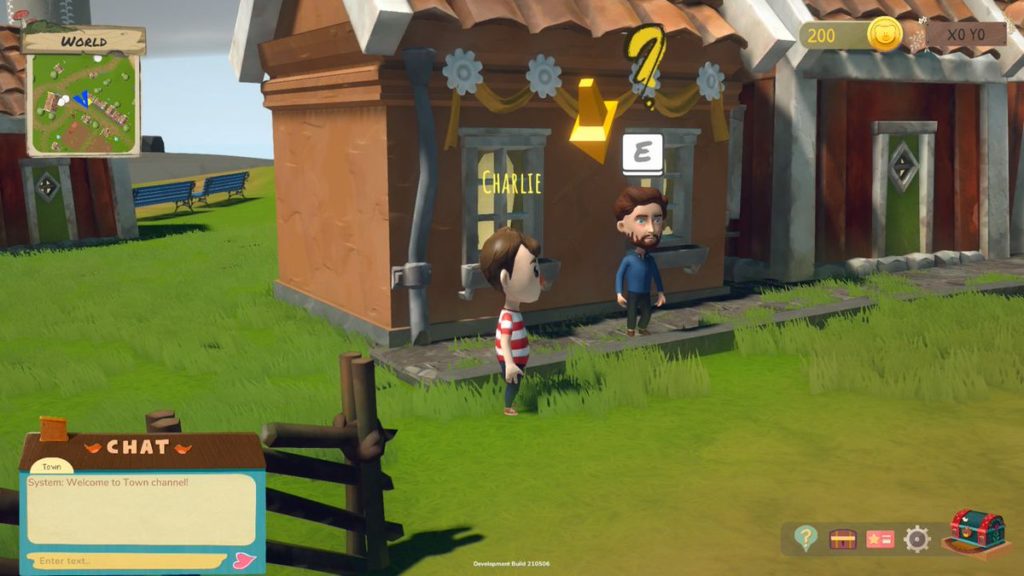 In the story Alice is a resident of the town, where the user will have to build a new life. In general, everything in the best traditions of "Happy Farmer", where the user can choose a trade to his liking: to breed bees, to fish, or to farm his land.
The main token of the meta universe is ALICE. You can spend and earn it with pets, breeding and exchanging them, completing other players' tasks, exporting resources, growing crops and renting land.
To register for My Neighbor Alice, you will need to make a deposit of 20 ALICE and wait 14 days for the auction of virtual land. It is mandatory to start. If the user does not win, their tokens will be returned to their account, which can be used in the next raffle. In the past, there were three lotteries where 927 lots of land plots were raffled. With this system, the developers are trying to give everyone an equal chance of buying, not those who have more money.
Sandbox
The meta-universe was launched by Pixowl. Like Decentraland, Sandbox is an Ethereum-based multiplayer sandbox where everyone can build their own world with puzzles, quests, stories, and rules. Users create their own game within the metaclass universe and can meet each other in different territories. All of these features are implemented with the Game Maker software.
You can design a unique game or borrow an idea from an existing one. Content creators have the ownership of their creations and earn money on them. Graphically, Sandbox is often compared to Minecraft.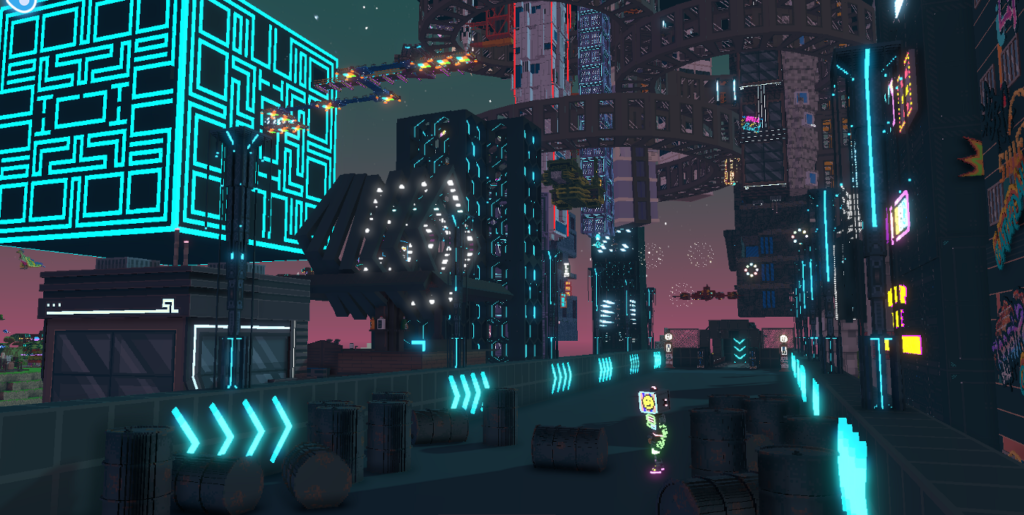 The basic resource of Sandbox – digital plots in the form of NFT, needed to create a custom world. Land in Sandbox bought Gucci, the Dubai cryptocurrency regulator has opened an office in the metavariety, and recently the project announced a partnership with Renault Korea Motors.
There are three types of assets available in Sandbox:
SAND, the game's main currency, is an ERC-20 token. Used for transactions within the metaclass universe.
ASSETS – user-created NFT objects in ERC-1155 format.
LAND – land plots, non-exchangeable tokens of the ERC-721 standard. They can be bought, leased, sold, merged into districts.
To start, just go to the meta universe website and connect your MetaMask cryptocurrency wallet. There is no customary registration on the platform.
Sandbox users can earn by allowing other players to complete tasks in their games, helping to construct tasks and objects. It is not uncommon for users to find designers in the metaclass universe and pay them in SAND cryptocurrency.
Highrise
The metaworld that looks more like a social network, based on Ethereum and Avalanche subnetwork, is called Highrise Blockchain. The developer of the project is the Pocket Worlds studio.
In Highrise you can buy NFT-land, build buildings on it and create rooms, organize events and create games, socialize and meet new people. A separate area is the customization of characters: they can come up with different fashion images and buy clothes for them in the marketplace application. Everything that users create becomes NFT. You can sell them on the internal Marketplace.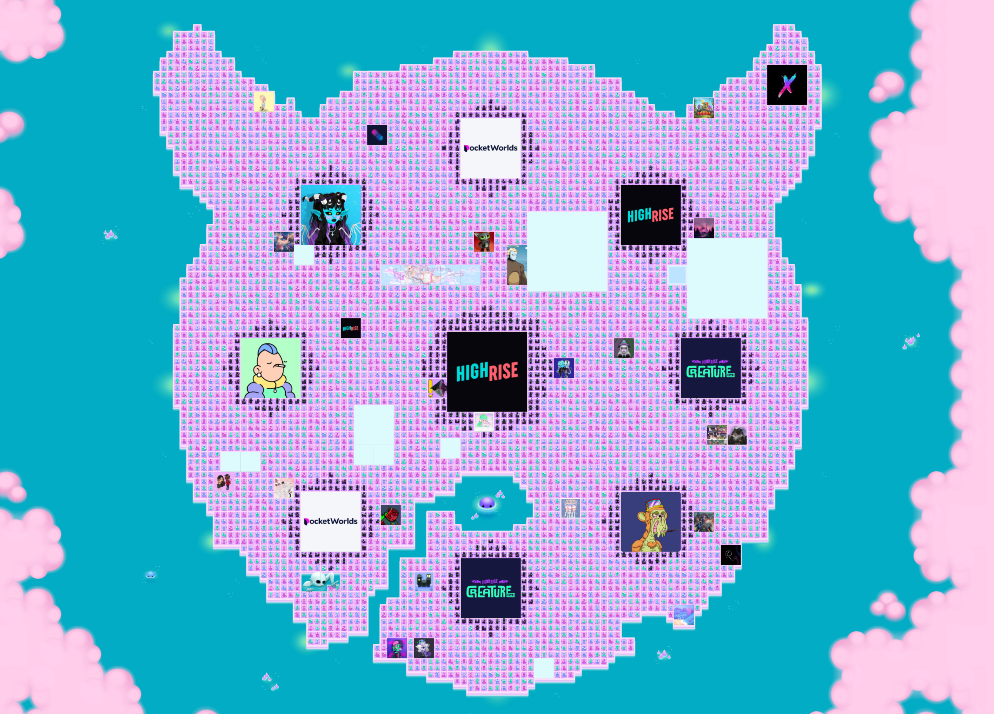 The basis of Highrise is a map of territories with over 160,000 pieces of land (so called parsels). The land is tied to the NFT, you can also buy it on the OpenSea Marketplace for the price starting from 0.165 ETH. You can buy land in areas and communities.
You can get income from your land too: you can rent it out, charge people to play in it, or just to visit your areas.
Highrise mobile app has over 10 million downloads on Google Play. It's the most convenient way to get into this metacommunity. After registering and creating an avatar, the system defines a free room for you, which you can fully customize. You can even change the floorboards or wallpaper colors. Furniture and other accessories can be won in a lottery or bought in marketplaces.
Highrise has many social networking elements: stories, messenger, publications, and a digital showcase to post your achievements and work.